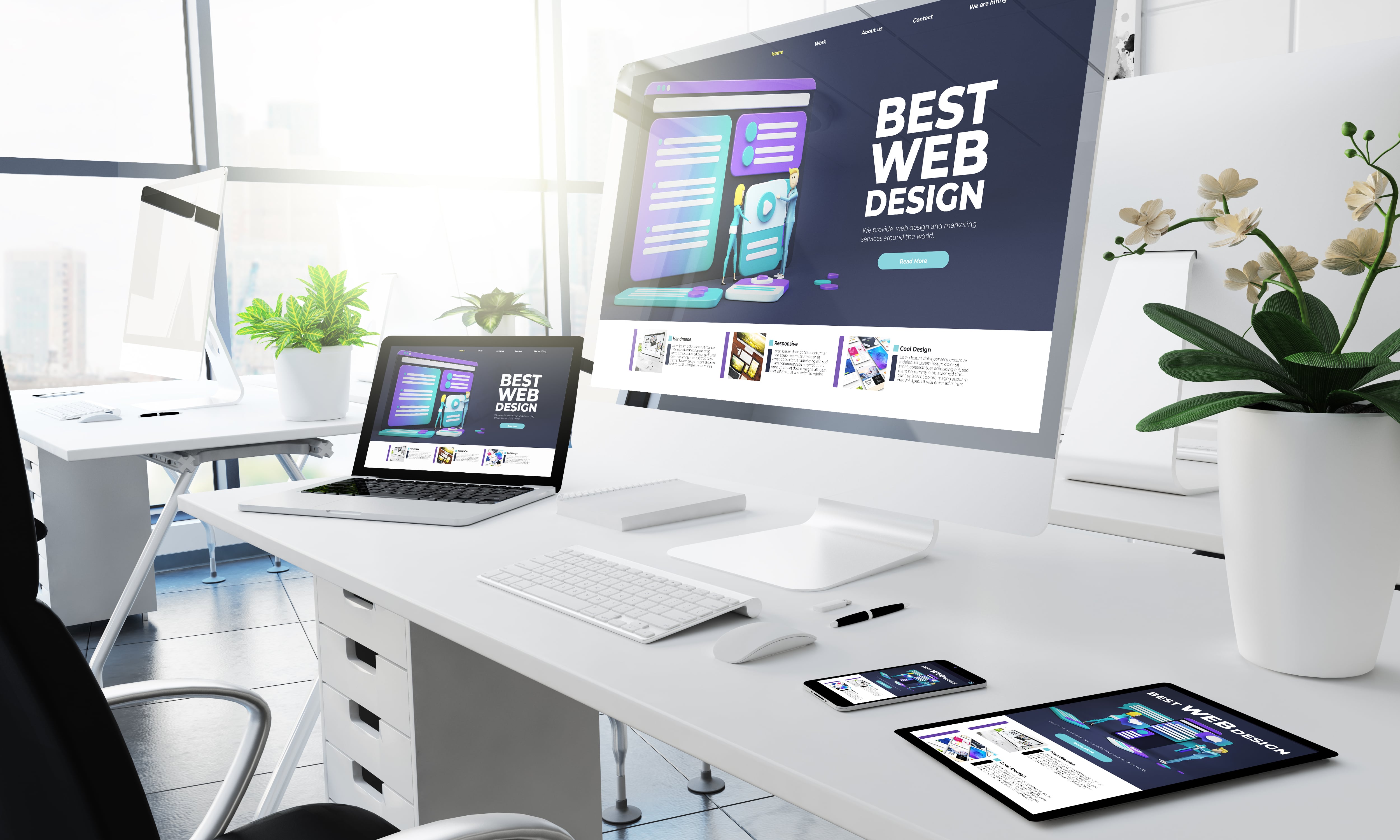 Increase Your Digital Footprint with our Website Development Services.
We've developed hundreds of web apps and know what works. Stability, performance, accessibility, security. Invest in getting all that right!!
We have been serving in this industry for nearly a decade in Dubai, UAE. We develop beautiful cross-platform websites that perfectly present your business online.
You want web designs that captures visitors and gets them engaged with your company. Many businesses lose more opportunities than they will ever know because they make a bad first impression with a sloppy, thrown-together site that doesn't represent them correctly.
Our expertise lies in clearly perceiving the business goals of our customers, the most appropriate technology and efficiently web designing and developing solutions that cater to the business needs identified.
Whether you need a dynamic, database-driven website or a fully functioning e-commerce web site, we have the creative web designers and technical expertise to accommodate your company's web application development needs.
HOW CAN WE HELP YOU, EXACTLY?
Creating new solutions from scratch
Got a great idea, but your team lacks the time or skill capacity to deliver quickly? Our website design team handle the process—from market research, strategy and customer insights to visual design, software development and quality assurance testing.
Improving your current product
Have a product that needs to get to the next level? We analyze your current solution, promptly solve any pressing issues, provide insight and improve whatever's needed—like speed, security, capabilities, design and the general user experience.
Let your business stand out through a custom-developed website design.
Some of our premium services are listed below:
CMS Website Development
Revolutionize your CMS solution with cost-effective services and smart CMS development from HireCraft. We're experienced in tailoring solutions, and always prioritize design and user experience along the way. Having a solid CMS solution gives you the power to offer end-users a flawless experience that capitalizes on the power of today's innovations. It also helps improve performance, security, and speed.
Seller Account Development
The complexity of the operating Amazon or Noon marketplace is growing.
Building your brand on Amazon or Noon including the operations is all what we do. A highly skilled team with unique expertise will be ensuring you are benefiting to its fullest potential. Working with us you are freeing your internal resources and will be able to focus on your core business goals.
E-Commerce Website Development
Your Digital Success Begins with an eCommerce website!! The right e-Commerce Website will engage customers, enrich your business and improve your bottom line. The wrong one can drive traffic away. That is why we offer top-notch solutions to help you solve your e-Commerce problem!
Responsive Website
More than 50% of the world's Internet traffic comes from mobile devices. If you want to grow your business, you need a responsive website design. With our responsive web design services, we provide your company with a responsive and attractive site that generates traffic, leads, and sales.
Multi-Vendor
A fully functional Multi-Vendor eCommerce website is best to run every type of business either it is Grocery, Shoes, Clothes, Watches, Books, or other products. Due to fresh and custom design for every different business, it is more fruitful and profitable to adopt our Multi-Vendor eCommerce website development service.

Multi-Language
In an increasingly connected world, multi-language websites are becoming more common. But designing them? It's a bit more involved than you might think, especially when you stop to consider the web design changes you'll need to make to your site. We provide the site design that helps customers with a visually appealing UI and UX in their preferred language.